Wholesale Plus Size Clothing Turkey
08 Eylül 2023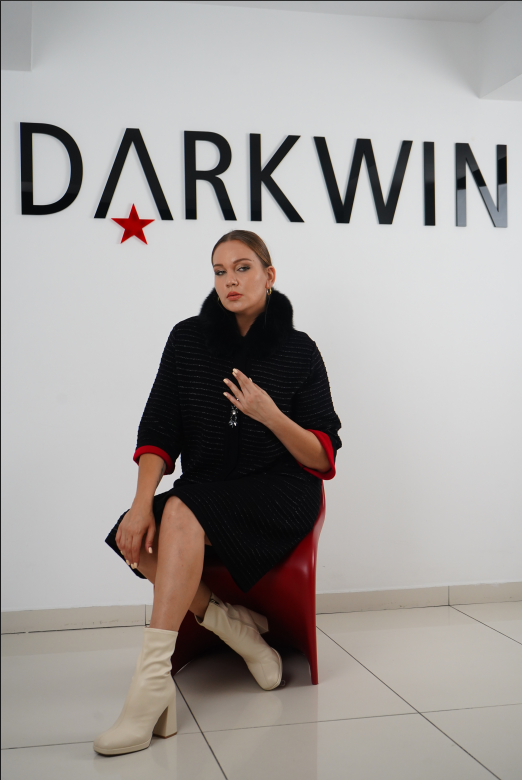 Looking for the latest trends in plus size fashion? Look no further! Turkey is your ultimate destination for wholesale plus size clothing that offers both affordability and style. In this blog post, we will take you on a journey through the vibrant world of wholesale plus-size fashion in Turkey, where fashion meets inclusivity.      
 Turkey has emerged as a global fashion hub, known for its diverse and inclusive approach to clothing. When it comes to plus size fashion, this country stands out for all the right reasons. Whether you are a boutique owner, retailer or fashion enthusiast, Turkey has something special to offer.     
We understand the importance of variety in plus size fashion. Our extensive collection includes everything from casual to formal wear, catering to every style preference and body type. From trendy tops to elegant dresses, we have it all to ensure your customers feel confident and comfortable. 
Navigating the wholesale plus size apparel market can be overwhelming, but with the right guidance, you can streamline the process. We will provide you with valuable tips and insights on how to identify reliable suppliers in Turkey, ensuring you get the best deals and quality products. 
Why Choose Turkey for Wholesale Plus Size Clothing?

Choosing Turkey for wholesale plus size clothing offers numerous compelling reasons that make it stand out as a top-notch option in the fashion industry. In this article, we will examine the main factors that make Turkey the best place for wholesale plus size clothing sourcing.
Rich Textile Heritage: Turkey has a rich textile heritage spanning centuries. This historical foundation has evolved into a thriving fashion industry that produces high-quality fabrics and garments. The country's textile expertise is reflected in the impeccable craftsmanship and attention to detail found in Turkish plus size clothing.
A Wide Variety of Styles: Turkey's fashion scene is incredibly diverse and caters to a variety of tastes and preferences. When it comes to plus size clothing, you will find a wide range of styles, from casual and chic to formal and elegant. This diversity allows you to create a collection that suits your target market, allowing you to appeal to a wide audience.
Competitive Pricing: One of the notable advantages of sourcing plus size clothing in Turkey is its affordability. The country offers competitive prices without compromising on quality. Whether you are a retailer or a boutique owner, this cost-effectiveness ensures healthy profit margins and competitive pricing for your customers.
Inclusive Sizing: Turkey's fashion industry is known for its inclusive approach to sizing. You will find a wide range of sizes, making it easy to accommodate customers of all body types. Inclusivity is a priority in Turkey and makes your customers feel comfortable and confident in their fashion choices.
Trendsetting fashion: Turkish plus size clothing reflects the latest fashion trends, ensuring that your inventory stays current and appeals to fashion-conscious consumers. In the competitive fashion world, keeping up with trends is essential and Turkey excels in this regard.
Quality Assurance: Turkish clothing manufacturers prioritize quality control, ensuring that every piece meets the highest standards. This commitment to quality results in durable, long-lasting garments that delight your customers and build brand loyalty.
Turkey has an attractive offer for those looking for wholesale plus size clothing. Its rich textile heritage, diverse styles, competitive pricing, inclusive sizing, access to specialized suppliers, trend-setting fashion and quality assurance make Turkey a top choice in the fashion industry. When you choose Turkey as your source for wholesale plus size clothing, you are making a smart investment in both quality and style.
What are the Latest Trends in Plus Size Fashion Wholesale in Turkey?
Turkey's fashion industry has made significant strides in offering inclusive sizing options. The latest trend is to offer a wide range of sizes so that customers of all body types can find clothes that fit and flatter them. Brands are increasingly embracing diversity and inclusivity to reflect changing attitudes towards body positivity.
Plus size fashion in Turkey is embracing bold prints and patterns. From floral prints to abstract geometric patterns, plus size clothing is no longer limited to solid colors. Vibrant and eye-catching prints are showing up on plus size dresses, tops and bottoms.
Layered and textured clothing is a popular choice in the plus size fashion market in Turkey. Layered garments provide versatility, allowing individuals to mix and match pieces to create unique looks. Textured fabrics such as lace, crochet and embroidery add depth and vibrancy.
With the growth of e-commerce in Turkey, plus size shoppers now have access to a wide range of options online. Many brands and retailers offer a wide range of plus size clothing on their websites, making it easy for shoppers to discover the latest trends and shop from the comfort of their own homes.
These trends reflect the dynamic and evolving nature of the Turkish plus size fashion industry. When sourcing plus size clothing wholesale from Turkey, keep these trends in mind to appeal to the preferences of your target audience and stay competitive in the market.
As Darkmen, Turkey's leading manufacturer and wholesaler, we are ready to guide you through the new season with the latest trends. Visit our trend products now.
Advantages of Wholesale Distribution of Plus Size Clothing in Turkey
Turkey's rich textile heritage provides access to high quality materials and skilled craftsmanship. The wide variety of styles in the Turkish fashion industry caters to different tastes and preferences. Competitive pricing in Turkey ensures that plus size garments are available at an affordable cost. Inclusive sizing options make it easy to accommodate customers of all body types. Turkey's expert suppliers offer valuable advice and industry knowledge. Trendsetting fashion in Turkey provides access to the latest style trends. Quality assurance in Turkish manufacturing results in durable and well-crafted garments.
Turkey's strategic location offers logistical advantages for transportation and distribution. Customization options allow for unique designs and branding opportunities. The global presence of the Turkish fashion industry creates export opportunities to international markets.
Tips for Navigating the Wholesale Plus Size Clothing Market in Turkey
Navigating the wholesale plus size apparel market in Turkey can be a rewarding endeavor if done strategically. Here are some tips to help you navigate this market effectively:
Research and identify reliable suppliers: Begin by thoroughly researching and identifying reputable wholesale suppliers in Turkey that specialize in plus size apparel. Look for companies with a proven track record, positive reviews, and a commitment to quality.
Attend fashion trade shows: Attend fashion trade shows and exhibitions in Turkey where you can network with suppliers, view their collections first-hand, and establish business relationships. These events provide valuable insight into the latest trends and emerging suppliers.
Diversify your product offering: Offer a variety of plus-size apparel styles, including casual, formal, activewear and accessories. Cater to a variety of tastes and occasions to appeal to a broad customer base.
Quality Assurance and Inspection: Prioritize quality assurance by thoroughly inspecting garments prior to purchase. This step ensures that you receive garments that meet your quality standards and customer expectations.
Now visit our new season products and follow these tips and cooperate with us in plus size fashion to prepare for the sector with ambitious and high quality.We share all our contact numbers and social media with you.Working with you is a source of happiness for us as the Darkmen family.We are with you as the leading company of Turkey on everything you want to ask. We will continue to be the biggest brand opened to the world from Turkey.